Driveway Washing & Sidewalk Cleaning To Keep Greenwood Concrete Surfaces Fresh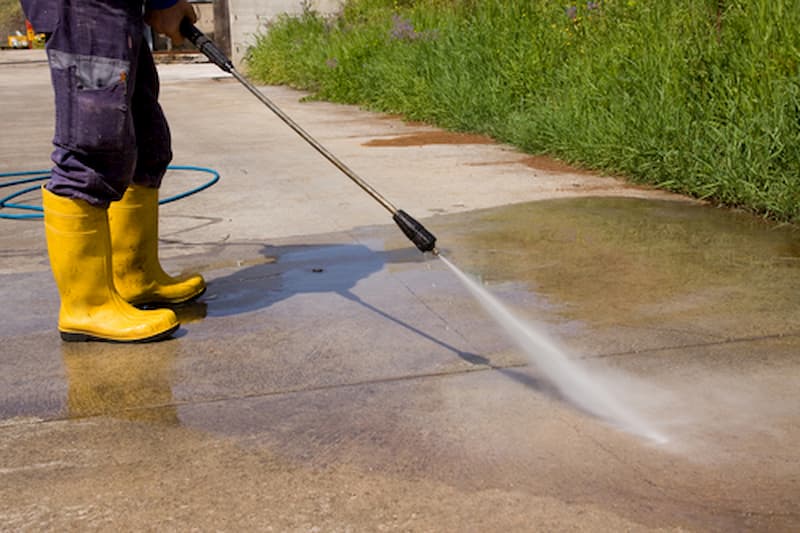 For the best driveway washing in the Greenwood area, you need to call the professionals at Rush Exterior Cleaning, LLC. Our business is more than prepared to take on whatever projects you have in store, including refining and restoring your driveways and sidewalks.
In addition to sidewalk and driveway cleaning, our business offers a range of residential pressure washing for Greenwood residents. Here are some of those services:
House Washing
Roof Cleaning
Fence & Deck Cleaning
Gutter Cleaning & Brightening
Plus more
If you're interested in learning more, please contact our team here at Rush Exterior Cleaning, LLC today! For now, you can read on to learn more about driveway washing and sidewalk cleaning. We're here to help you in every way we can.
Keeping Your Driveway Fresh
In order to ensure that your driveway is clean and presentable, you will need to invest in driveway washing services. Rush Exterior Cleaning, LLC can offer that to you. Your driveway will eventually be free of oil stains and more when you decide to invest.
Since you tend to park your cars and other vehicles on your driveway, it's no surprise that your driveway gets dirty rather quickly. Even with the constant exposure to the rain, your driveway won't get all that clean alone. Sometimes it needs a helping hand, and we are that helping hand.
If you want a driveway that's just as fresh and clean as the rest of your home's exterior, you need to invest in pressure washing services that will do that.
Sidewalk Cleaning To Keep Your Walkways Safe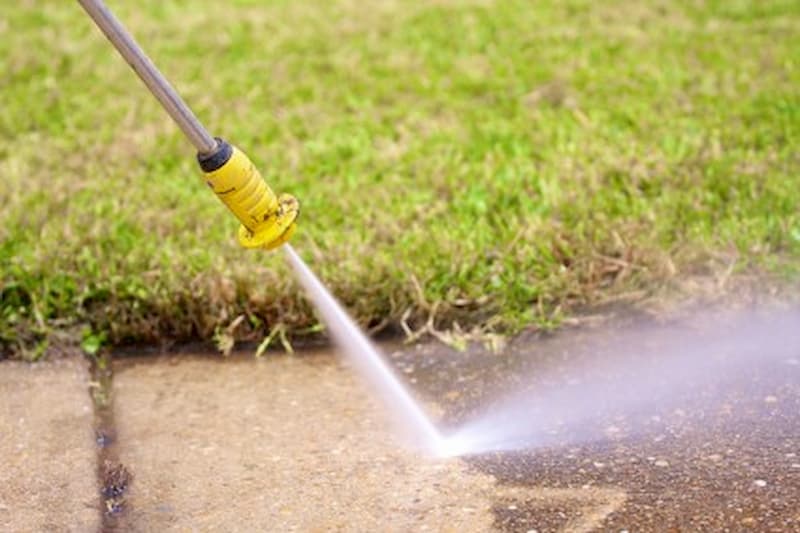 In addition to driveway washing, Rush Exterior Cleaning, LLC offers sidewalk cleaning. This works similarly to driveway washing where the concrete surface is cleaned and free of all grime and stains. Sidewalk cleaning will help make your guests feel safe and it will create a safe walking environment for all that choose to walk on it.
Sidewalk cleaning uses pressure washing practices to get rid of overgrowth, mud, dirt, grime, and more from the surface. When you choose to invest in this service, you're choosing health and safety for all that use the sidewalk. They will track in less dirt into the places they go and therefore will be that much cleaner and healthier.
Contact Rush Exterior Cleaning, LLC today to learn more about how you can invest in driveway washing and sidewalk cleaning for your property.
---
Recent Driveway & Sidewalk Cleaning Related Articles
Maintaining Your Driveway

Driveways experience a lot of wear and tear. They also experience a lot of exposure to the elements which can cause them to look worse or older than they are. We are here to give you some tips and tricks on how you can better maintain […]
SCHEDULE YOUR GREENWOOD PRESSURE WASHING SERVICES TODAY!