Best Greenwood Pressure Washing Services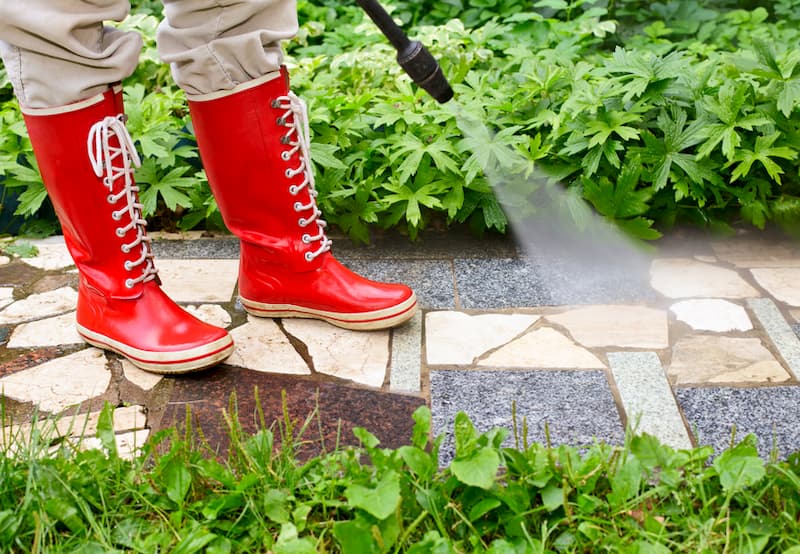 The best pressure washing services that are found in Greenwood are offered by the pros at Rush Exterior Cleaning, LLC. Our business has grown to be a leading provider of all things pressure washing in the Greenwood area. We offer our services to commercial and residential clients alike.
With the power of pressure washing, we are able to transform and restore surfaces in an instant. We offer a wide selection of commercial and residential services to those that need them here in Greenwood. Here are some of our most popular pressure washing services we offer:
Rust Stain Removal
Roof Cleaning
Solar Panel Cleaning
Oil & Grease Cleaning
Storefront Cleaning
Plus more
If you're interested in learning more about all those services, be sure to contact Rush Exterior Cleaning, LLC today. You can also read on to learn more about two of our other popular pressure washing services.
Learning More About Our Greenwood Gutter Cleaning
Gutters are a major part of any structure. They help protect the structure and prevent all sorts of issues from arising. Without the proper care of your gutters, your home can fall prey to some serious issues. This is why we recommend gutter cleaning services to all that have gutters.
Gutter cleaning removes more than just stains. Gutter cleaning gets rid of all the debris and clogs that make your gutters not function as they should. This is an important investment that you can make for your home here in Greenwood, so be sure to contact our team to learn more about what gutter cleaning can mean for your property.
Residents Of Greenwood Deserve The Best House Washing
Your home in Greenwood is one of the most important investments that you'll ever make. In order to better protect that investment, it's necessary to make additional investments. One thing that you can invest in once per year is house washing.
This is a popular residential pressure washing service that makes sure that the exterior surfaces of your home are stain-free, clean, and looking good. An annual cleaning will help your home be free of the dangers that pollutants can cause.
If you wish to schedule a house washing for your home here in Greenwood, be sure to contact the professionals at Rush Exterior Cleaning, LLC as soon as you can. We want the best for you and we'll be sure to never leave a job half-finished.
Reviews and Testimonials for Rush Exterior Cleaning, LLC in Greenwood
SCHEDULE YOUR GREENWOOD PRESSURE WASHING SERVICES TODAY!