Experienced Pressure Washing Specialists Serving Abbeville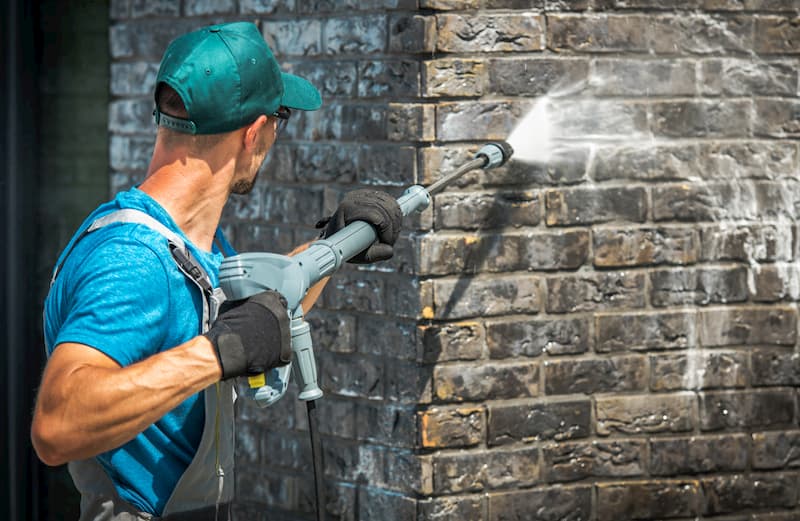 For all the Abbeville residents that are in need of pressure washing, Rush Exterior Cleaning, LLC offers the best services and level of care in the area. Our business is here to help you create a lasting first impression when it comes to the state and appearance of your home, all through the power of pressure washing.
Rush Exterior Cleaning, LLC has more than enough pressure washing services to keep your home and property looking clean all year long. We have services for both commercial and residential clients. Here is where you can check out some of our available pressure washing services:
Rust Stain Removal
Solar Panel Cleaning
Dumpster Pad Cleaning
Driveway & Sidewalk Cleaning
Roof Cleaning
Plus more
Read on to learn more about what Rush Exterior Cleaning, LLC can offer your home and property. We can give you more information on the most popular pressure washing services available.
Giving Abbeville Residents The Absolute Best In Gutter Cleaning
Gutters are a major part of any structure, even here in Abbeville. They help protect the structure and prevent all sorts of issues from arising. Without the proper care of your gutters, your home can fall prey to some serious issues. This is why we recommend gutter cleaning services to all that have gutters.
Our gutter cleaning professionals will make sure that your gutters look their absolute best in all manners. We strive to restore and perfect all aspects of your exterior surfaces in a timely and effective manner. All that debris and clogging will become a thing of the past and you can enjoy the simple comforts of gutters that do a job well done.
Quality Results In House Washing For Abbeville
Abbeville residents can depend on Rush Exterior Cleaning, LLC to deliver the best pressure washing services. That includes house washing. House washing is one of our most popular residential pressure washing services we offer.
In the end, your home will look cleaner, healthier, and younger, and you will be protecting it from the damage that unchecked nastiness can cause. Rush Exterior Cleaning, LLC is ready to take your call here in Abbeville and make sure that you receive the best possible pressure washing service and care, especially when it comes to your home.
For all the best services in the Abbeville area, contact Rush Exterior Cleaning, LLC today.
Reviews and Testimonials for Rush Exterior Cleaning, LLC in Abbeville
SCHEDULE YOUR GREENWOOD PRESSURE WASHING SERVICES TODAY!