Professional Pressure Washing Company Serving Laurens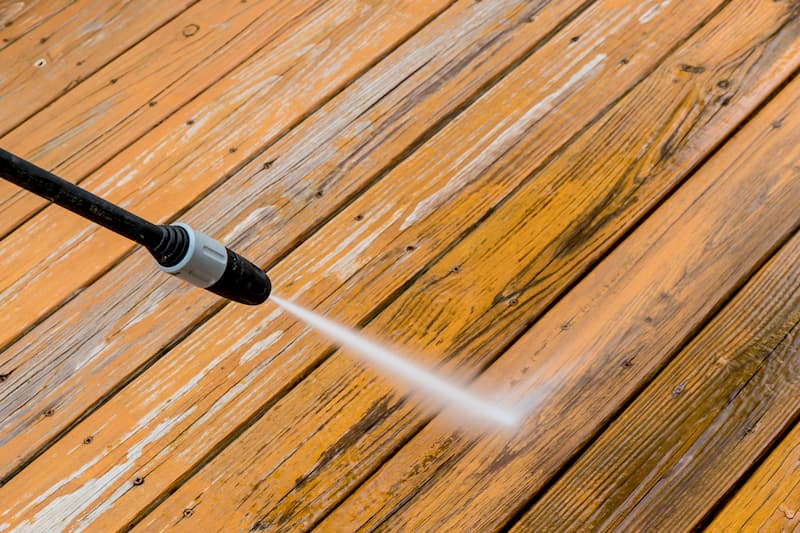 For all the Laurens residents that are in need of pressure washing, Rush Exterior Cleaning, LLC offers the best services and level of care in the area. Our business is here to help you create a lasting first impression when it comes to the state and appearance of your home, all through the power of pressure washing.
Rush Exterior Cleaning, LLC has more than enough pressure washing services to keep your home and property looking clean all year long. We have services for both commercial and residential clients. Check some of them out below:
Window Cleaning
Building Washing
Dumpster Pad Cleaning
Driveway & Sidewalk Cleaning
Roof Cleaning
Plus more!
Be sure to contact Rush Exterior Cleaning, LLC today to schedule any of the abovementioned services to simply learn more about them. Read on to learn some more about a few of our most popular pressure washing services that we are proud to offer to Laurens residents.
Residents Of Laurens Deserve Quality Gutter Cleaning
Gutter cleaning is a service that not many homeowners think of when they think of pressure washing for the exterior surfaces of their homes. Well, we're here to help you change that. Gutter cleaning is a very important service that helps clean and maintains the integrity of your home and gutters.
This service will remove debris and clogs from your gutters as well as remove unsightly stains that make you feel bad about your home. An investment in this service will ensure that your home is taken care of and maintained to the fullest extent.
Giving You All The House Washing Information You Need For Your Laurens Home
The main thing you need to know about house washing is that it's a top-to-bottom shower for the exterior of your home. This service gets rid of grime, stains, dirt, and more from the surface. All that is left behind is a surface that is clean and ready to be admired.
Another thing to note about house washing here in Laurens is that homeowners should invest in this service at least once per year. An annual cleaning will help ensure that the surface and integrity of your home are protected from the damages that unchecked pollutants can cause.
Be sure to contact our team today so that you can schedule house washing for your Laurens home as soon as possible. We want the best for you!
Reviews and Testimonials for Rush Exterior Cleaning, LLC in Laurens
SCHEDULE YOUR GREENWOOD PRESSURE WASHING SERVICES TODAY!