Pro Pressure Washing Company For Cross Hill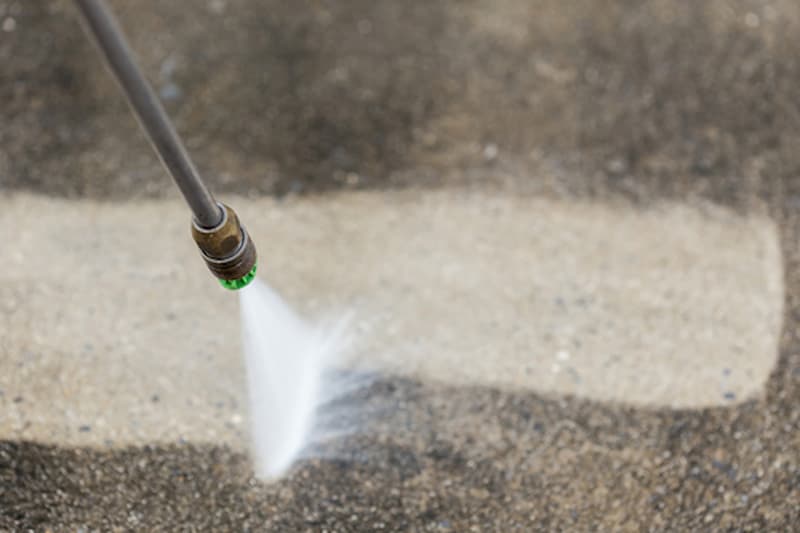 The best pressure washing services in the Cross Hill area are offered by the professionals at Rush Exterior Cleaning, LLC. What we can offer you is the best level of care and treatment when it comes to your exterior surfaces. They will be transformed and made anew with no instances of stains or grime left.
So what sort of pressure washing services can you expect to find here at Rush Exterior Cleaning, LLC? Well, we have a wide assortment of both commercial and residential services that are built to help you feel confident in the state of your property. Here are a few that may interest you:
Oil & Grease Cleaning
Solar Panel Cleaning
Roof Cleaning
Storefront Cleaning
Driveway & Sidewalk Cleaning
Plus more
If you're interested in the services mentioned above or simply would like to learn about how to schedule a service, please contact Rush Exterior Cleaning, LLC today. You can also read on to learn some more about a few of our most popular pressure washing services that we offer residents of Cross Hill near and far.
Giving Cross Hill Residents The Best Gutter Cleaning
Your gutters on your Cross Hill property are an important structure that should be well maintained and cared for. This means you should consider investing in pressure washing services like gutter cleaning. Gutter cleaning will help you get rid of stains, clogs, and ensure that your gutters are looking healthy and working properly.
Our gutter cleaning professionals will make sure that your gutters look their absolute best in all manners. We strive to restore and perfect all aspects of your exterior surfaces in a timely and effective manner.
More Information About Cross Hill House Washing
Just as we take care of certain aspects of your home, we can take care of your home's exterior entirely. We offer house washing services for your Cross Hill home to get rid of stains, grime, and more. Your home will look healthier, younger, and cleaner than ever.
If you wish to best maintain your home, you can invest in the house washing service that we offer here at Rush Exterior Cleaning, LLC. Be sure to contact our team today so that you can learn how to schedule house washing for your home. Your home will be better than ever and we are sure to impress and satisfy your needs every step of the way here in Cross Hill.
Reviews and Testimonials for Rush Exterior Cleaning, LLC in Cross Hill
SCHEDULE YOUR GREENWOOD PRESSURE WASHING SERVICES TODAY!