Greenwood's Building Cleaning Specialists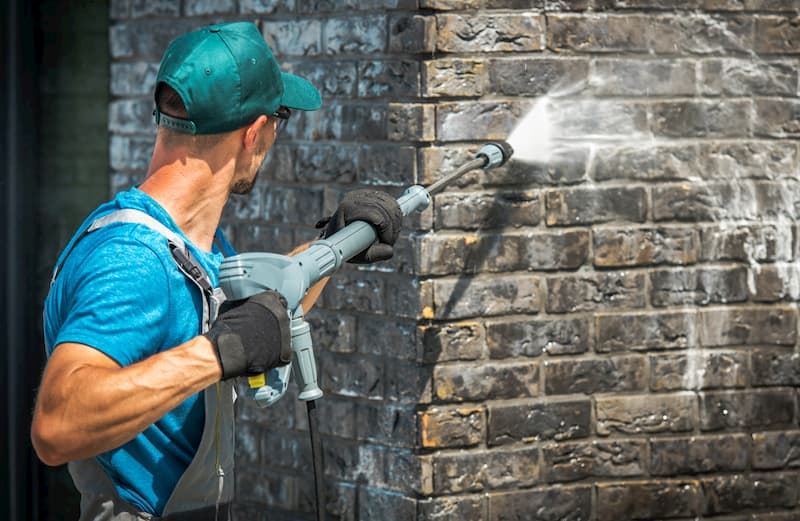 Our business here in Greenwood offers the best building cleaning services for commercial property owners. Rush Exterior Cleaning, LLC can give your business what others cannot: a clean and welcoming image. Your property will be in excellent hands and you can rest easy knowing that we've done this a million times with results that are picture-perfect.
In addition to building cleaning, Rush Exterior Cleaning, LLC offers a variety of commercial and residential pressure washing for Greenwood residents. Some of those services are listed below:
Window Cleaning
Dumpster Pad Cleaning
Dock Cleaning
Solar Panel Cleaning
Plus more
If you're interested in any of the abovementioned services or wish to schedule a building cleaning for your property, please contact our team here at Rush Exterior Cleaning, LLC today. For now, read on to learn more about building cleaning and what it can mean for your business.
Creating A Great First Impression
Most businesses have one thing to rely on and that's their first impression. One way that you can have a lasting and effective first impression is to create an image for your property that is clean, welcoming, and fresh.
Building cleaning is that method. It's a service that will do more than just clean. It will create an image for your property that is hard to beat and easy to maintain when you do it right. Our business is more than capable of providing you with building cleaning once or more per year in order to maintain the image and quality you've built for yourself.
Contact Rush Exterior Cleaning, LLC today to learn more about what we can do for you.
Exterior Business Washing
Building cleaning ensures that the exterior of your commercial property is clean and free of stains. This service also makes sure that your image and quality of the property are kept at its highest. Building cleaning uses the best pressure washing practices to ensure that the grime and mold that are on the surface are gone in a flash.
This is more than just a cleaning service as it has a way of restoring and perfecting what you have. In the end, building cleaning is a means to an end and the perfect way of maintaining your commercial property here in the Greenwood area.
Contact us today to schedule this service for your property and to learn more about what you can gain from it.
SCHEDULE YOUR GREENWOOD PRESSURE WASHING SERVICES TODAY!