Greenwood's Patio Cleaning Professionals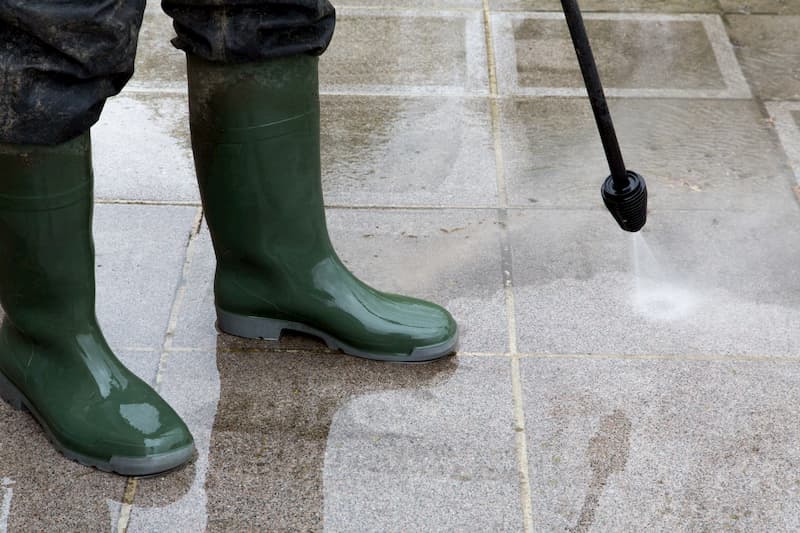 In order to give yourself an outdoor living space that's as comfortable as it is beautiful, you need to invest in the best patio cleaning services in the Greenwood area. Rush Exterior Cleaning, LLC can offer that to you and more. What you'll be left with is a picture-perfect patio that you can show off to all of your friends.
In addition to patio cleaning, we offer a wide selection of both commercial and residential pressure washing for Greenwood. Some of the services we offer include the following:
Driveway & Sidewalk Cleaning
Roof Cleaning
Dumpster Pad Cleaning
Patio Cleaning
And more
If you're interested in the abovementioned services or would simply like to schedule patio cleaning for your home, be sure to contact Rush Exterior Cleaning, LLC today to learn more about it.
Cleaning Up Your Patio
Having an outdoor living space is a great way to live life and enjoy a little fresh air without really leaving your property. These areas are your little oasis and place to have an "outdoor home", which means it should reflect what the interior of the home feels like.
Since patios and such are outside they will be exposed to the elements and therefore get dirty from time to time. This is when you need to invest in patio cleaning services. This service will get rid of all those stains and grime and help make your patio feel elevated and welcoming to all that visit it.
An investment in patio cleaning today is an investment in the comfort and beauty of your patio tomorrow. Don't miss out on the opportunity!
Porch & Deck Washing
As an extension to patio cleaning, if you have a porch or deck, Rush Exterior Cleaning, LLC is able to offer patio cleaning services for these surfaces. We understand that not everyone has a patio, a deck, or a porch in the way that everyone else does.
Whatever it is that you have, we can offer our pressure washing services to you. If this is something that interests you, please contact Rush Exterior Cleaning, LLC today. We can get you started on a schedule that works best for you and your family as well as gives you the information you need on what the service specifically entails.
We're here to help you every step of the way and give you the exterior surfaces that you deserve and need here in the Greenwood area.
SCHEDULE YOUR GREENWOOD PRESSURE WASHING SERVICES TODAY!