Clinton Pressure Washing Services You Can Depend On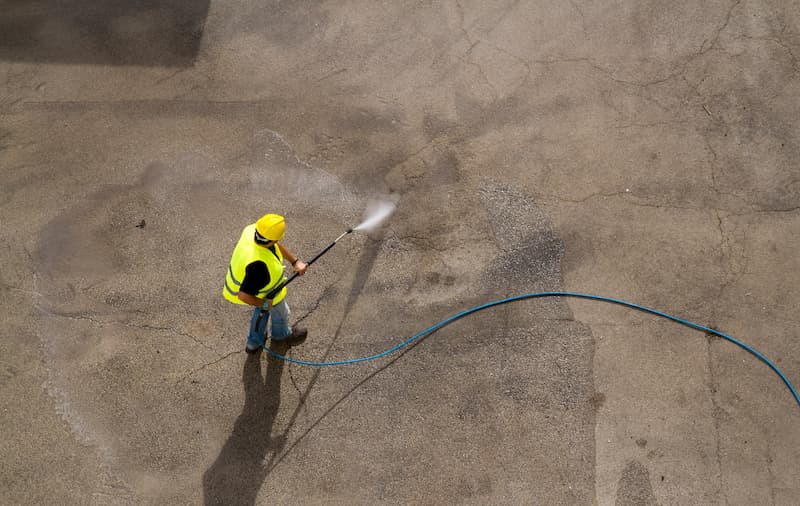 For all the best pressure washing services in the Clinton area, you can call on the professionals at Rush Exterior Cleaning, LLC. Our business is here to offer all the best pressure washing care and services for your exterior surfaces. We aim to impress and exceed your expectations.
So how can we do that for you here in Clinton? We offer a large selection of both commercial and residential pressure washing services that will restore and cleanse your exterior surfaces. Check out some of our selection of services here:
Roof Cleaning
Driveway & Sidewalk Cleaning
Solar Panel Cleaning
Window Cleaning
Dumpster Pad Cleaning
Plus more
Interested in learning more? You can contact the team at Rush Exterior Cleaning, LLC to learn all about scheduling and what each of our services entails. Read on to learn more about some of the popular pressure washing services.
Giving You Here In Clinton The Best Gutter Cleaning Service
Your gutters here in Clinton deserve the best treatment and care. Without that, your gutters are at risk of rotting and not functioning in the way they should. This is why we offer the best gutter cleaning services for you here in the Clinton area.
This service will remove the stains and grime from the exterior of your gutters while also removing any sort of debris and clogs from within. Getting rid of these clogs and debris will be instrumental to the health and overall functioning of your gutter systems of your property. We want your gutters to do their job well, which is why we will do our job in the way that you deserve and need.
The Best House Washing Service In Clinton
Your home here in Clinton will be well taken care of with the services and level of care that we offer. We offer one such service that is specifically designed to transform and cleanse the surface of your home: house washing.
This is a top to bottom shower for your home that removes all the stains, dirt, grime, and more from the exterior surface of your home. This is a service that we recommend all Clinton homeowners invest in at least once per year. An annual cleaning will help maintain the image and quality of your home.
Contact our team here at Rush Exterior Cleaning, LLC today to learn more about our services and care.
Reviews and Testimonials for Rush Exterior Cleaning, LLC in Clinton
SCHEDULE YOUR GREENWOOD PRESSURE WASHING SERVICES TODAY!