Oil Stain Clean Up & Grease Cleaning For Greenwood Surface Restoration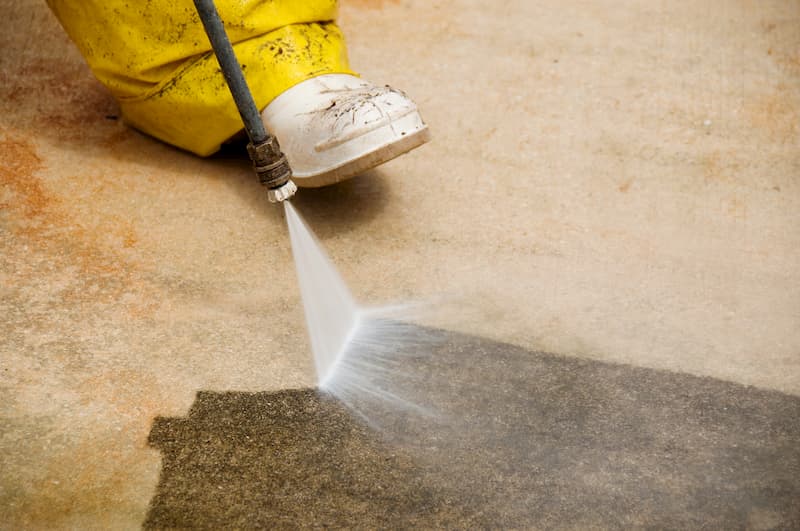 Rush Exterior Cleaning, LLC offers the best oil stain cleanup service in the Greenwood area. This is a must-have service if you work with cars and other vehicles or have lots of them coming and going from your property. We can help both residential and commercial clients in their mission to get rid of these tough stains and pollutants from their exterior surfaces.
In addition to oil stain cleanup, Rush Exterior Cleaning, LLC offers a variety of commercial and residential pressure washing for Greenwood residents. Check some of them out below:
Building Cleaning
Dock Cleaning
Roof Cleaning
Gutter Cleaning & Brightening
And more
For more information on the above services or just to schedule an oil stain cleanup for your property please contact the pros at Rush Exterior Cleaning, LLC. For now, you can read on about what oil stain cleanup is and what it can do for you.
Tough Stains, Gone In An Instant
The thing about oil and grease is that they are notoriously difficult to get rid of. They are especially hard to remove from surfaces such as concrete. But with the power and magic of pressure washing, these stains are gone in a flash.
Our business is more than capable of coming to your property to remove these stains. You may have a lot of them or just a few that have become something of a headache for you. Whatever the case is for you, oil stain clean up is a service that will make you feel cleaner and better about your property's image.
Commercial Oil Stain & Grease Cleaning
Commercial properties see a lot of cars and other vehicles come and go. There are some commercial properties that deal exclusively with cars and other vehicles as part of their business. Whatever the case may be, it is not unusual for commercial properties to have a large amount of oil and grease stains.
If you would like for your property and business to be cleaned up and looking presentable, you will need to invest in the oil stain cleanup service we offer. This is part of our commercial pressure washing package as well as a residential service that we offer.
Oil stain clean up will help elevate your property's image and give you perfectly clean surfaces to admire and work with. Contact Rush Exterior Cleaning, LLC today to learn more about this service, whether as a commercial client or residential.
SCHEDULE YOUR GREENWOOD PRESSURE WASHING SERVICES TODAY!