Storefront Cleaning In Greenwood: Creating Attractive Retail & Commercial Spaces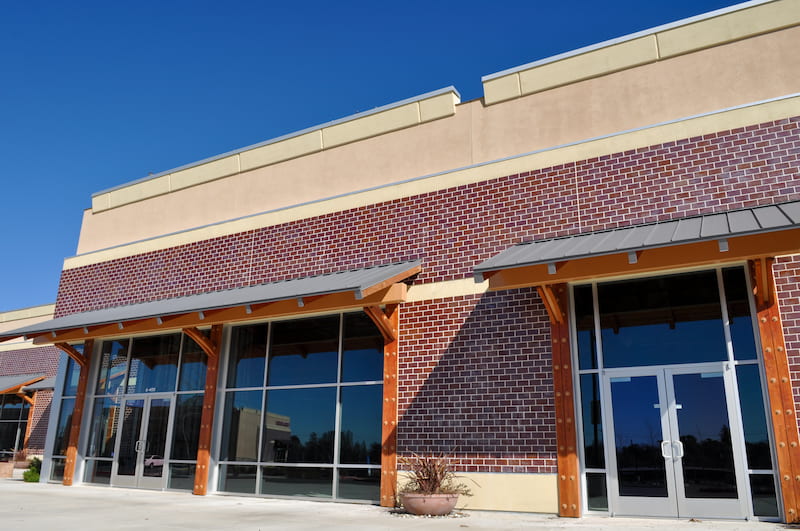 One commercial pressure washing service we offer here in Greenwood is storefront cleaning. This service is all about cleaning the exterior surface of your storefront or business. This is always the first thing that a client notices about your business and can mean the difference between success and failure for you.
In addition to storefront cleaning, we offer a selection of commercial pressure washing for Greenwood residents. Those services are:
Rust Stain Removal
Oil & Grease Cleaning
Building Cleaning
Dumpster Pad Cleaning
We also offer residential pressure washing services such as window cleaning, roof cleaning, and house washing among others. If you're interested in any of these services, including storefront cleaning, please contact Rush Exterior Cleaning, LLC today to learn more about scheduling and pricing.
For now, read on to learn more about storefront cleaning and what it can mean for your business.
A Service To Improve Your Business
Pressure washing services like storefront cleaning have a way of doing more than just clean the surface of things. They can create a lasting and positive first impression on those that lay eyes on your property. Services such as these can even improve your business when done well.
All the muck and dirt that's on your business's facade could be making potential clients avoid your business. It may even be hurting the overall value. This is more than enough reason as to why you should consider investing in storefront cleaning, as a way to invest in the success and longevity of your business here in Greenwood.
Business Facade Washing
Storefront cleaning is a process in which the exterior of your business is cleansed and refined. With pressure washing methods, the stains that are on the surface of your business facade will be gone in a flash. Other things that are removed during storefront cleaning are things such as dirt, grime, mold, algae, mud, debris, and smudges.
If your storefront also suffers from oil, grease, or rust stains, Rush Exterior Cleaning, LLC also offers services specific to those pollutants that may be of interest to you. This can be for when the issues are bigger than just what standard storefront cleaning can handle.
Nevertheless, Rush Exterior Cleaning, LLC is here to help you in whatever way we can. This service will help improve your image as well as the integrity of your business. Contact us today to get a quote on storefront cleaning for your business.
SCHEDULE YOUR GREENWOOD PRESSURE WASHING SERVICES TODAY!