Rust Stain Removal: Metal Stain Clean Up For Greenwood Homes & Businesses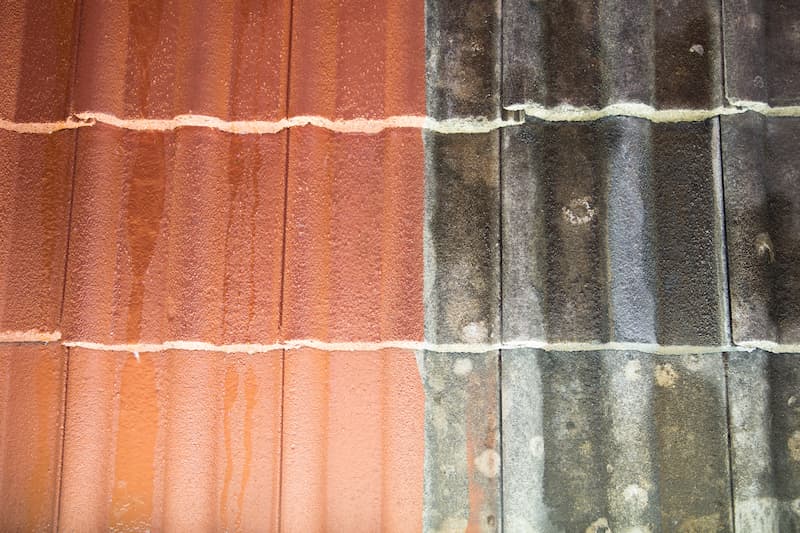 Rust stains are uglier than anything which is why Rush Exterior Cleaning, LLC offers the best rust stain removal services in the Greenwood area. Our business knows what it means to have a surface that looks good, and rust is something that just ruins everything. For the best-looking surface in town, call Rush Exterior Cleaning, LLC for their rust stain removal.
In addition to rust stain removal, we offer a wide selection of both commercial and residential pressure washing for Greenwood. Some of the services we offer include the following:
Building Cleaning
Roof Cleaning
Dumpster Pad Cleaning
Patio Cleaning
And more
The main focus here is rust stain removal, but if you're interested in any of the abovementioned services, please contact the professionals at Rush Exterior Cleaning, LLC to learn more about scheduling and pricing. For now, read on to learn more about rust stain removal and what it can do for your property.
Commercial Rust Removal
Commercial properties often rely on good looks to attract clients and guests. Without those good looks, businesses can suffer and even fail just like that. With pressure washing services like rust stain removal and others, commercial properties can thrive.
Rust is often a factor for people to seek such services. Their commercial property may be covered in rust stains and it's hurting their business. This is why we offer commercial rust stain removal.
We will come out to your business and get rid of those stains in no time at all. It will be like they were never there to begin with.
Avoid The Mess
Rust is notoriously easy to get and difficult to remove, especially on your own. But you're not on your own anymore, at least not this time. With professional help from Rush Exterior Cleaning, LLC, you can finally rest easy knowing that the rust stains on your residential or commercial property will be gone forever.
You can finally put down the scrubbers and soap, put away the YouTube videos, and just give us a call. We can schedule you on a timeline that works best for you. When we come to your property, we will work efficiently to remove all the rust stains in sight.
Contact Rush Exterior Cleaning, LLC today to learn more about how we can schedule you for the services that you need to be done on your property here in Greenwood.
SCHEDULE YOUR GREENWOOD PRESSURE WASHING SERVICES TODAY!