Premier Hodges Pressure Washing Services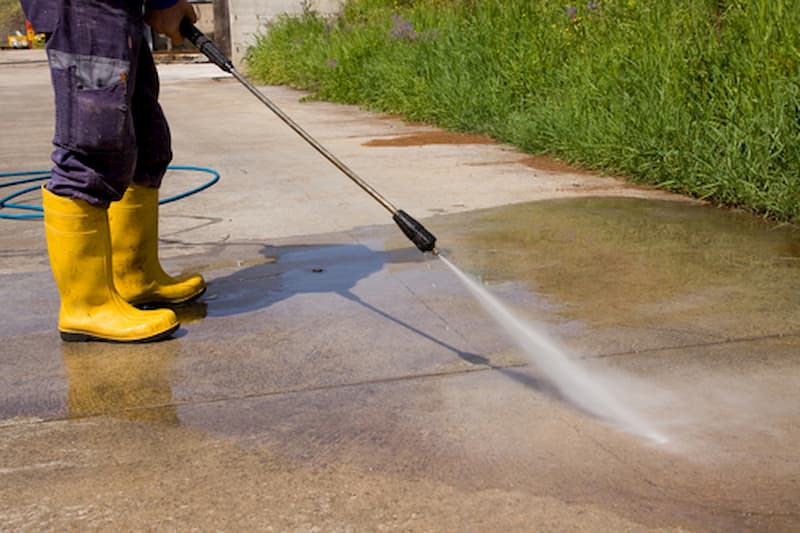 For all the best pressure washing services, you need to contact the professionals at Rush Exterior Cleaning, LLC right here in Hodges. Our business is more than capable of providing you with the best level of care and services when it comes to pressure washing. We'll be able to get your exterior surfaces looking like brand new in no time.
So what sort of pressure washing services are you in the market for? No matter what it is that you seek, we are sure to have what you need. We offer a very wide selection of all the best pressure washing services that the industry has to offer. Check some of them out below:
Fence & Deck Cleaning
Roof Cleaning
Patio Cleaning
Dumpster Pad Cleaning
Dock Cleaning
And more
We offer services to both residential and commercial clients that need them, so be sure to contact Rush Exterior Cleaning, LLC today to learn more about what we can offer you. Read on to learn more about two of our most popular pressure washing services we offer Hodges residents.
The Best Gutter Cleaning In Hodges
Pressure washing is a great way to clean and maintain exterior surfaces. One such surface that needs some TLC every now and then is your gutters here in Hodges. Our business offers gutter cleaning to help you clean and protect your gutters and home.
Gutter cleaning will help remove stains, debris, clogs, and more from your gutters. In the end, you'll have gutters that function properly and look nice on the outer edges of your home. If this is a service you need, be sure to contact our team as soon as you can to invest in and protect your home.
All The Best House Washing Services In Hodges
Houses are important and your home here in Hodges is very important. This means that you deserve the best level of care when it comes to maintaining and cleaning the exterior surfaces of your home. In this case, we recommend house washing for your home on an annual basis.
House washing is a pressure washing service that cleans the exterior surface at a level that removes all sorts of stains, grime, mold, and more. All that is left behind is a surface that is healthy and something to be proud of. Contact Rush Exterior Cleaning, LLC today to schedule house washing for your house here in Hodges.
Reviews and Testimonials for Rush Exterior Cleaning, LLC in Hodges
SCHEDULE YOUR GREENWOOD PRESSURE WASHING SERVICES TODAY!