Superior Pressure Washing Company in Ware Shoals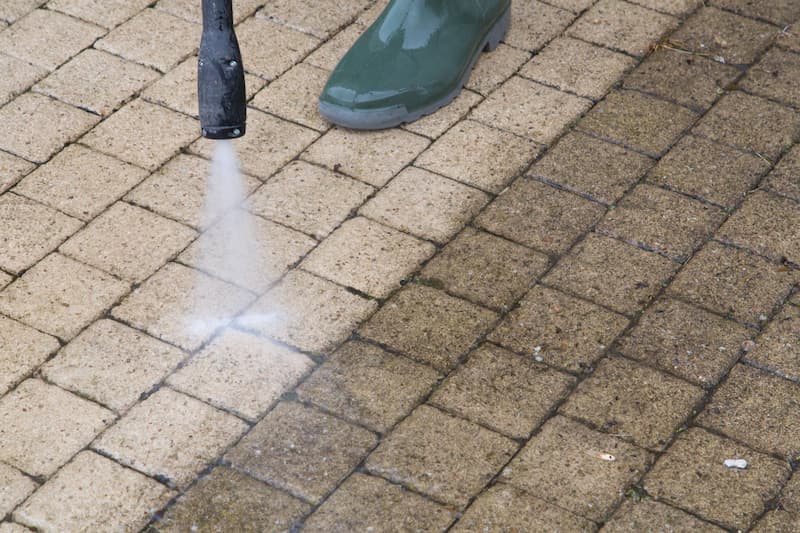 When in search of the best pressure washing services in the Ware Shoals area, you need to contact the professionals at Rush Exterior Cleaning, LLC. Rush Exterior Cleaning, LLC has all the best services for both commercial and residential clients. They are 100% committed to making sure that your exterior surfaces are perfectly cleaned and restored.
So what sort of pressure washing services can you expect to find at Rush Exterior Cleaning, LLC? Well, we have a wide assortment of services that will help you restore and cleanse your Ware Shoals property. Check out some of what we offer here:
Fence & Deck Cleaning
Rust Stain Removal
Solar Panel Cleaning
Driveway & Sidewalk Cleaning
Plus so much more!
Our goal is to provide clients with the best pressure washing for the residents of Ware Shoals. Read on to learn more about a couple of our most sought-after services.
Learn All About Gutter Cleaning In Ware Shoals
Ensuring that your gutters are working properly starts with a good clean. This is where Rush Exterior Cleaning, LLC comes in. We offer the best gutter cleaning services that will make sure that your gutters are clean and clog-free.
When you have gutters that are clean, your home will look better and you will gain more confidence. Having gutters that are free of all debris will also help protect your home from nasty weather and other issues. So before the rainy season hits, you want to make sure that you're taking care of your gutters the right way.
Contact the professionals here today to schedule a gutter cleaning for your Ware Shoals property as soon as possible.
Giving You The Best House Washing In Ware Shoals
One of the most important pressure washing services that you can invest in is house washing. House washing is one of the most popular residential pressure washing services offered by Rush Exterior Cleaning, LLC. This is a top-to-bottom shower for your home that gets rid of things like stains, grime, dirt, and more from the surface.
In the end, your home will look cleaner, healthier, and younger, and you will be protecting it from the damage that unchecked nastiness can cause. Rush Exterior Cleaning, LLC is ready to take your call here in Ware Shoals and make sure that you receive the best possible pressure washing service and care, especially when it comes to your home.
For all the best services in the Ware Shoals area, contact Rush Exterior Cleaning, LLC today.
Reviews and Testimonials for Rush Exterior Cleaning, LLC in Ware Shoals
SCHEDULE YOUR GREENWOOD PRESSURE WASHING SERVICES TODAY!