Calhoun Falls Pressure Washing Services You Can Depend On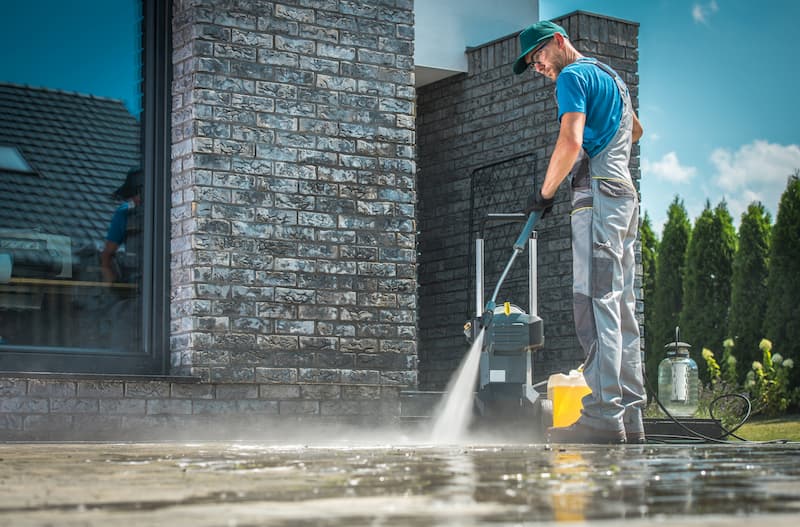 Looking for the best pressure washing in the Calhoun Falls area? Rush Exterior Cleaning, LLC is the name to call. We offer a wide selection of pressure washing services that are all designed to ensure your satisfaction and restore your exterior surfaces.
So what kinds of services can you expect to find here at Rush Exterior Cleaning, LLC? Well, we have an assortment of residential and commercial pressure washing services that will make your exterior surfaces shine and gleam. Here are some of the services we are proud to offer:
Patio Cleaning
Solar Panel Cleaning
Window Cleaning
Dumpster Cleaning
Rust Stain Removal
Plus lots more
If you're interested in any of the abovementioned services, please contact our team today. We'll be sure to give you what you need when you need it. You can also read on to learn more about other pressure washing services that we offer Calhoun Falls residents.
Giving The Residents Of Calhoun Falls The Best Gutter Cleaning
Gutters deserve the best treatment and care as they do an important job for your home and other properties. In this case, we recommend gutter cleaning to take proper care of your gutters. This is a service that will make your gutters look cleaner, healthier, and work as they should.
Gutter cleaning for your Calhoun Falls home will make sure that the gutters are free of stains, dirt, grime, debris, and clogs. This will help your gutters do their job and protect your home from damage and other nastiness that can expensive issues. Contact Rush Exterior Cleaning, LLC today to learn more about gutter cleaning for your Calhoun Falls property.
Quality House Washing Services Right Here In Calhoun Falls
Calhoun Falls residents can depend on Rush Exterior Cleaning, LLC to deliver the best pressure washing services. That includes house washing. House washing is one of the most popular residential pressure washing services we offer.
House washing is a top to bottom shower for the exterior surfaces of your home. It takes on tough surfaces and washes away all the stains, grime, dirt, and more. All that will be left behind is a surface that's ready to admire and ready for all that you'll throw at it.
If it gets dirty again, call us! We're more than happy to give you the results you want. We can schedule you for an annual house washing to make sure that your home is well taken care of.
Reviews and Testimonials for Rush Exterior Cleaning, LLC in Calhoun Falls
SCHEDULE YOUR GREENWOOD PRESSURE WASHING SERVICES TODAY!